Were you aware that two great jazz legends died in the same woman's home? Meet Baroness Kathleen Annie Pannonica de Koenigswarter Rothschild she has over time been dubbed the baroness of Jazz. This illusion and false narrative however ends today! I however will explain why the new narrative of The Devil in A Blue Dress is more becoming of her! Once you have completed this article you will further understand why!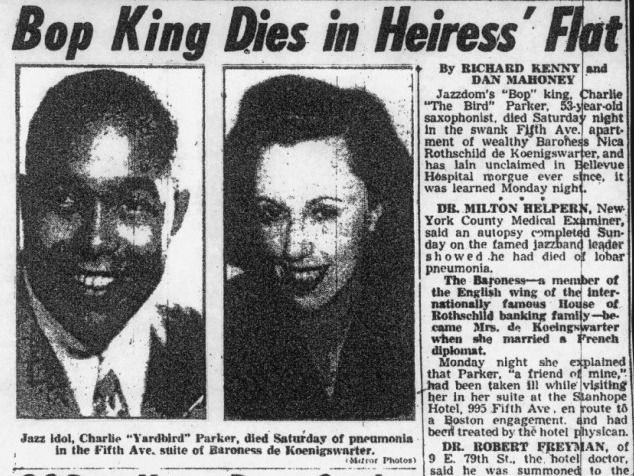 Charlie Parker Died In 1955. He Was 35 Years Old But Years Of Drug Abuse Was Said To Have Made Him Look Twice His Age At Death
If the mysterious Baroness" Pannonica de Koenigswarter is at all remembered today, it is for her proximity to the deaths of two legendary jazz musicians. In 1955 Charlie Parker died on a sofa in her Fifth Avenue home; 27 years later Thelonious Monk died after secluding himself for years in her New Jersey house."
The Above Quote Came From The NY Times Article Published 10/17/2008
Her Exploits In Jazz As Described In Wikipedia
In New York, de Koenigswarter became a friend and patron of many prominent jazz musicians, hosting jam sessions in her hotel suite, often driving them in her Bentley when they needed a lift to performances, as well as sometimes helping them to pay rent, buy groceries, and making hospital visits. Although not a musician herself, she is sometimes referred to as the "bebop baroness" or "jazz baroness" because of her patronage of Thelonious Monk and Charlie Parker among others. Following Parker's death in her Stanhope rooms in 1955, de Koenigswarter was asked to leave by the hotel management; she re-located to the Bolivar Hotel at 230 Central Park West, a building commemorated in Thelonious Monk's 1956 composition "Ba-lue Bolivar Ba-lues-are".
She was introduced to Thelonious Monk by jazz pianist/composer Mary Lou Williams in Paris while attending the "Salon du Jazz 1954". She championed his work in the United States, writing the liner notes for his 1962 Columbia album Criss-Cross. She even took criminal responsibility when she and Monk were charged with marijuana possession by Delaware police in 1958, spending a few nights in jail. De Koenigswarter was sentenced to three years in prison. After a two-year legal battle that was financed by her family, the case was dismissed in a court of appeals on a technicality.
She was a regular customer at many of New York's jazz clubs, including the Five Spot Café, Village Vanguard, Birdland, and Small's. In 1957, she bought a new piano for the Five Spot because she thought the existing one was not good enough for Monk's performances there. During the 1950s, she was licensed as a manager by the American Federation of Musicians. Her clients included Horace Silver, Hank Mobley, Sir Charles Thompson, and The Jazz Messengers.
After Monk ended his public performances in the mid-1970s, he retired to de Koenigswarter's house in Weehawken, New Jersey, where he died in 1982.
She used her wealth to pay for the funerals and burial grounds for several jazz musician friends, including Bud Powell, Sonny Clark and Coleman Hawkins.
Despite how many people try to write about Pannonica in a positive light, the truth is that she was known to seduce musicians and get them hooked on drugs. Many of these men were famous but they were not wealthy. She being a descendant of the Rothschild family was extremely wealthy. She took advantage of these facts and exploited many great musicians. Many are unaware of the threat that Jazz posed on the cultural landscape at that time. Jazz was a cultural renaissance and with it's emergence it became an expression of empowerment.
In The Film Devil In A Blue Dress Jennifer Beal's Character Is Made In The Image & Likeness of Pannonica
Many are unaware of novelist Walter Mosley. This is sad because so many are familiar with his work unbeknownst. He has authored over 40 books and to date two of his books have been made into movies. He is truly a genius storyteller and iconic writer
Two of Mosley's Books Have Been Made Into Film Starring Two of Our Greatest Actors To Date!
Books Made Into Movies
His book Devil in a Blue Dress, was made into a 1995 movie starring Denzel Washington, Tom Sizemore, Don Cheadle, and Jennifer Beals. Set in 1948 in Los Angeles, the movie features Mosley's signature character Easy Rawlins, an African American detective and World War II veteran that is hired to find Daphane Monet, engaged to the wealthy Todd Carter, a favorite for the mayoral race, believed to be hiding out in the black community. Rawlins finds himself mixed up with crooked cops, political scandal and murder before he knows it. The movie was well received.
Mosley's book Always Outnumbered was made into a movie in 1998. It starred Lawrence Fishburne as Socrates Fortlow, an ex-con who tries to find work in Los Angeles and fights for a position. He touches the lives of many around him, from a young married couple, an older man who is dying of cancer, and a young boy who is about to get in trouble with the street gangs.
Mosley Conveys The Message Through Art Notice The Jazz Musicians Around Her! Mosley Seen On The Right An Extremely Brilliant Man
If you remember the film the character frequented nightclubs where Jazz bands would perform. So now I know you may be thinking why the blue dress? Well the blue dress symbolizes Zionism! This motif is also why they call the police "the boys in blue"! It's all about protecting the Zionist/Jesuit agenda and these are the ways they communicate it!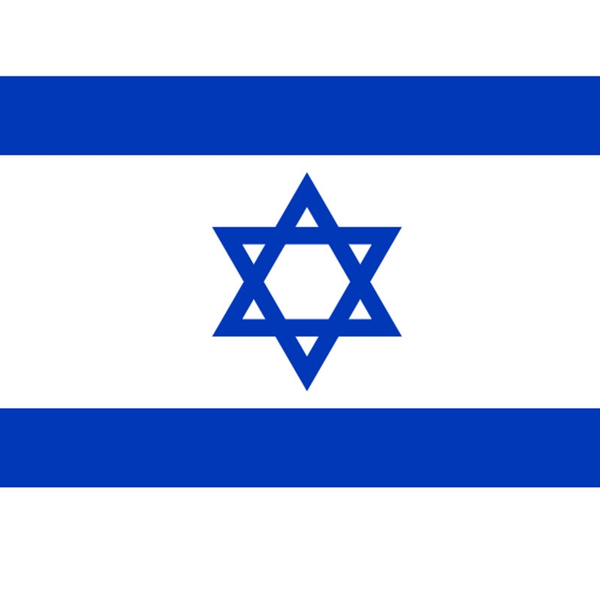 The True Meaning of The Blue Dress!
Sources
https://www.bookseriesinorder.com/walter-mosley/
https://www.nytimes.com/2008/10/19/arts/music/19sing.html
https://en.wikipedia.org/wiki/Pannonica_de_Koenigswarter
Follow The Movement
https://linktr.ee/unitedstreetsofamerica
https://linktr.ee/darealyoungbred